A Ministry of Bryce Lowance
The Promise To Abraham
16 February 2014
He hath holpen his servant Israel, in remembrance of his mercy; As he spake to our fathers, to Abraham, and to his seed for ever. Luke 1:54-55
Mary closes her song of praise by harkening back to the promise made to Abraham in Genesis. Holpen means to take hold of and support or help.
Sojourn in this land, and I will be with thee, and will bless thee; for unto thee, and unto thy seed, I will give all these countries, and I will perform the oath which I sware unto Abraham thy father; And I will make thy seed to multiply as the stars of heaven, and will give unto thy seed all these countries; and in thy seed shall all the nations of the earth be blessed; - Genesis 26:3-4
The first promise to Abraham was that he would have children that numbered more than the stars of the sky and the sands of the sea shore. Abraham's descendants in this promise, as fully explained in the New Testament, are not blood relatives but spiritual relatives by their election by God.
Not as though the word of God hath taken none effect. For they are not all Israel, which are of Israel: - Romans 9:6
Not all natural Israelites are of the elect family of God, as Paul further explains in Romans 9. Paul uses the term Israelite to mean "elect of God." Notice what he calls the elect in the Galatian letter:
And as many as walk according to this rule, peace be on them, and mercy, and upon the Israel of God. - Galatians 6:1
The second promise to Abraham was that one of his decedents would be the  Redeemer Messiah:
Now to Abraham and his seed were the promises made. He saith not, And to seeds, as of many; but as of one, And to thy seed, which is Christ. - Galatians 3:16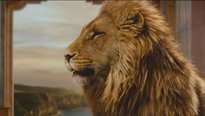 Jesus Christ is that seed. The promise of His coming was not to natural Israel but the elect family of God in all the nations of the earth.
Mary knew Who her baby was and that fact caused great rejoicing! She, unlike Zacharias who was well-schooled in the Old Testament, uses Scripture to support her faith and strengthen her resolve to trust the Lord. Seeing this example, should we not love the words of the Bible as well as she?
On a side note - I encourage you to read back through, or even memorize, Mary's song of praise. It is a wonderful testimony of the mercy of God, and it is filled with doctrine and Scripture. Too many songs that are sung in worship today have little or no doctrine in them. This lack of Scriptural support does not match the kind of praises rendered throughout testimonies of the New Testament. Mary's song here, along with that of Zacharias later, and Paul's statements in the beginning of the Ephesian letter show that doctrine is the basis for praise not just personal blessing.
Just look at how many doctrines Paul mentions to show how God blesses His people!
Blessed be the God and Father of our Lord Jesus Christ, who hath blessed us with all spiritual blessings in heavenly places in Christ: According as he hath chosen us in him before the foundation of the world, that we should be holy and without blame before him in love: Having predestinated us unto the adoption of children by Jesus Christ to himself, according to the good pleasure of his will, To the praise of the glory of his grace, wherein he hath made us accepted in the beloved. - Ephesians 1:3-6
« "I Did It My Way" - God | It's a Boy! »
Tags: elect, gospel_of_luke, harmony_of_the_gospels, jesus, messiah, prophecy
Welcome
Brentwood Hills Primitive Baptist Church is a community of believers working together to transform our lives to the image of Jesus Christ. We believe it is our duty and privilege to live the gospel of the doctrines of grace in such a way as to edify the families within our church and other children of God in our community. Through regular worship based on strong Biblical principles, fellowship, admonishment, and outreach, we glory in the grace of the sovereign God working in our lives thereby showing the Spirit of God in the world.
Brentwood Hills was organized in 1906 in Fort Worth, Texas as Laodicea Primitive Baptist Church. You can find much of the history of the church, as well as other churches here: Primitive Baptist History Database
We identify ourselves as an old-line Primitive Baptist church. If you read our Articles of Faith, you'll see that we hold to such doctrines as the inspiration and inerrancy of the Bible. We recognize the King James Version (KJV) as the only English translation worthy of being called the Bible. We believe in salvation solely by the grace of a sovereign God. We believe that Jesus Christ, the only begotten Son of God, came to the earth to do the will of His Father, which was to deliver from the sentence of death all those the Father gave Him before the world began. We believe that Jesus fully satisfied the Father by atoning for all the sins of all His people. In time, we believe the Holy Spirit comes to each person that belongs to Jesus and regenerates them. Then (and only then) can anyone have faith, which is a fruit of the Spirit, by which you are able to believe the glorious gospel of Jesus Christ. Whether or not you ever hear the gospel, or believe it if you did hear it, or obey it if you did believe it, rest assured that Jesus will remain forever faithful to you because, if He died for you, He will never deny that you belong to Him.
We believe that everyone for whom Christ died will without fail be raised again from the dead to a glorified life. Even if we are alive when He returns to raise the dead, we shall be changed to a glorified life. All the Redeemed will meet the Lord in the air. Then He will take us to Heaven and there we shall forever be with the Lord. The wicked will be raised at the same time as the righteous, but the wicked shall go away into everlasting punishment along with Satan and his angels. Until that glorious day when Christ returns to raise the dead, He has provided a place for His people to find rest for their souls. This place is the Church. Jesus Christ set-up His church on this earth before His death on the Cross. The church is there for those of His people who have come to believe that God saved them by His Son, Jesus Christ. To believe that Christ "paid it all" gives believers the strongest motivation to serve Him. Once enlightened to this glorious truth, then the child of God should feel an obligation to become and remain an active member of the His church. To serve the Lord in His church makes for one of the great blessings to experience this side of Heaven. It fulfills you to serve in His church and it gives your life purpose and meaning.
Elder Ward Rowell named Pastor
Brentwood Hills Primitive Baptist church is happy to announce that Elder Ward Rowell of Arlington, TX has accepted the church's call to be its Pastor. Elder Ward has been visiting Brentwood Hills regularly this year as we looked for a new pastor. His love, dedication and liberty while preaching to us over the last several months showed the Holy Spirit working.
Elder Rowell has been a member of Old School Primitive Baptist Church since 2000 faithfully serving under Pastor Mike Montgomery. After joining Grace Primitive Baptist Church in Houston, TX in June of 1972, he was ordained to the office of deacon in September of 1983. Elder Rowell was ordained to the ministry by Old School Primitive Baptist Church in November of 2006. He and Cathy were members of Houston Primitive Baptist Church for eight years prior to moving from Houston to the Dallas area.
We are truly thankful for the prayers of our sister churches during this time. It has been a blessing as God continues to be patient and kind to his people in this place. We pray that he will continue with us as we strive to serve the Lord together.
23 October 2017

22 October 2017

21 October 2017