A Ministry of Bryce Lowance
The Promise To Abraham
16 February 2014
He hath holpen his servant Israel, in remembrance of his mercy; As he spake to our fathers, to Abraham, and to his seed for ever. Luke 1:54-55
Mary closes her song of praise by harkening back to the promise made to Abraham in Genesis. Holpen means to take hold of and support or help.
Sojourn in this land, and I will be with thee, and will bless thee; for unto thee, and unto thy seed, I will give all these countries, and I will perform the oath which I sware unto Abraham thy father; And I will make thy seed to multiply as the stars of heaven, and will give unto thy seed all these countries; and in thy seed shall all the nations of the earth be blessed; - Genesis 26:3-4
The first promise to Abraham was that he would have children that numbered more than the stars of the sky and the sands of the sea shore. Abraham's descendants in this promise, as fully explained in the New Testament, are not blood relatives but spiritual relatives by their election by God.
Not as though the word of God hath taken none effect. For they are not all Israel, which are of Israel: - Romans 9:6
Not all natural Israelites are of the elect family of God, as Paul further explains in Romans 9. Paul uses the term Israelite to mean "elect of God." Notice what he calls the elect in the Galatian letter:
And as many as walk according to this rule, peace be on them, and mercy, and upon the Israel of God. - Galatians 6:1
The second promise to Abraham was that one of his decedents would be the  Redeemer Messiah:
Now to Abraham and his seed were the promises made. He saith not, And to seeds, as of many; but as of one, And to thy seed, which is Christ. - Galatians 3:16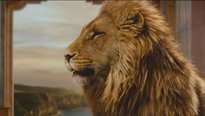 Jesus Christ is that seed. The promise of His coming was not to natural Israel but the elect family of God in all the nations of the earth.
Mary knew Who her baby was and that fact caused great rejoicing! She, unlike Zacharias who was well-schooled in the Old Testament, uses Scripture to support her faith and strengthen her resolve to trust the Lord. Seeing this example, should we not love the words of the Bible as well as she?
On a side note - I encourage you to read back through, or even memorize, Mary's song of praise. It is a wonderful testimony of the mercy of God, and it is filled with doctrine and Scripture. Too many songs that are sung in worship today have little or no doctrine in them. This lack of Scriptural support does not match the kind of praises rendered throughout testimonies of the New Testament. Mary's song here, along with that of Zacharias later, and Paul's statements in the beginning of the Ephesian letter show that doctrine is the basis for praise not just personal blessing.
Just look at how many doctrines Paul mentions to show how God blesses His people!
Blessed be the God and Father of our Lord Jesus Christ, who hath blessed us with all spiritual blessings in heavenly places in Christ: According as he hath chosen us in him before the foundation of the world, that we should be holy and without blame before him in love: Having predestinated us unto the adoption of children by Jesus Christ to himself, according to the good pleasure of his will, To the praise of the glory of his grace, wherein he hath made us accepted in the beloved. - Ephesians 1:3-6
« "I Did It My Way" - God | It's a Boy! »
Tags: elect, gospel_of_luke, harmony_of_the_gospels, jesus, messiah, prophecy
Welcome
Brentwood Hills Primitive Baptist Church is a community of believers working together to transform our lives to the image of Jesus Christ. We believe it is our duty and privilege to live the gospel of the doctrines of grace in such a way as to edify the families within our church and other children of God in our community. Through regular worship based on strong Biblical principles, fellowship, admonishment, and outreach, we glory in the grace of the sovereign God working in our lives thereby showing the Spirit of God in the world.
23 October 2017

22 October 2017

21 October 2017
Content
This is some content. This is some content. This is some content. This is some content. This is some content. This is some content. This is some content. This is some content. This is some content. This is some content.